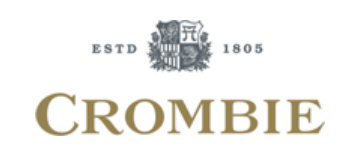 CROMBIE, gegründet 1805 von John Crombie, einem Webereibesitzer, ist eine britische Institution,
die auch heute noch alle ihre Stoffe selbst webt und für ihre außergewöhnlich hohe Qualität berühmt ist.
Neben der sehr umfangreichen ready-to-wear Kollektion bietet CROMBIE in seinen Geschäften auch einen
Made-to-Measure-Service an, der aber eher als Bespoke, also Maßkleidung, gleichzusetzen ist.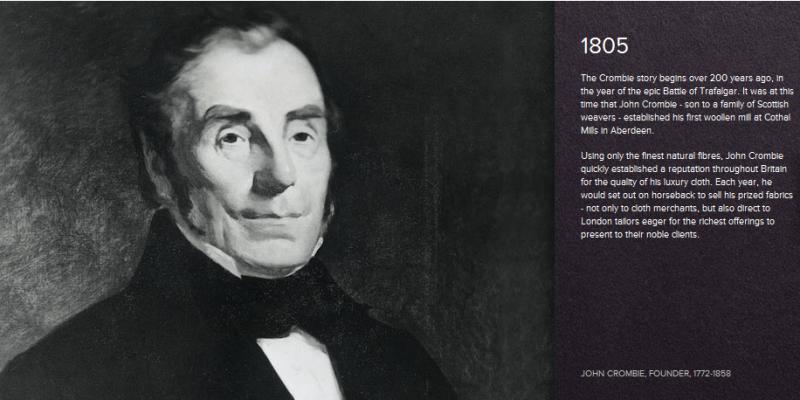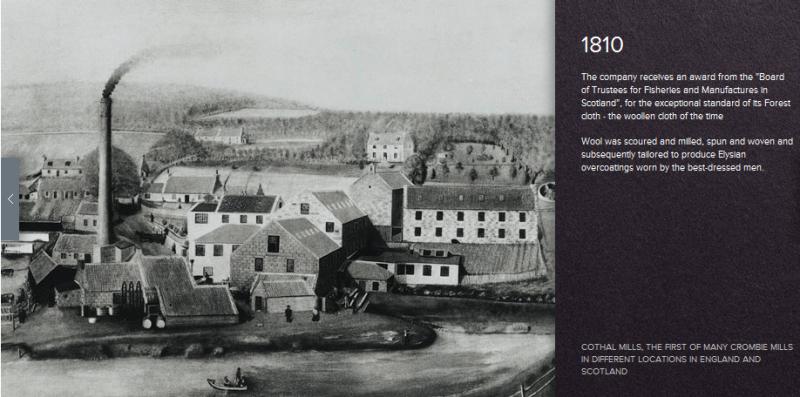 Retro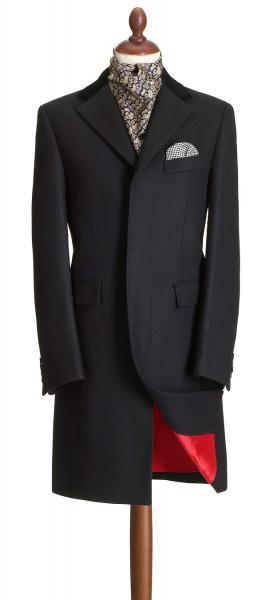 Covert Coat - Short Double Breasted Coat - Classic Great Coat
The Retro Herringbone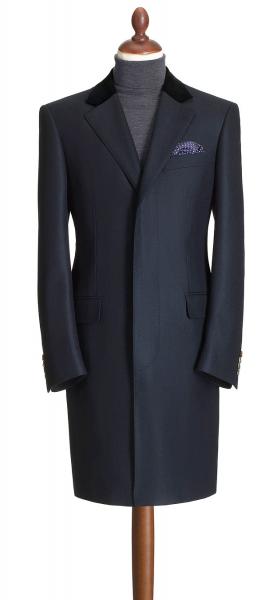 The RAINMAC
Crombie considers its coats to be the best in the world, and we're sure that once you put on this exquisitely constructed raincoat you won't want to take it off.
This piece has the usual Crombie durability, but by using a single layer of double faced fabric (a once difficult technique of which Crombie was a pioneer in the nineteenth century), it is a lighter weight than many other full-cotton raincoats, and the superb grade of the weaving gives it a softer feel as well.
With a natural resin coating and taped seams, this garment is fully waterproof.
The distinct navy/red colour combination is based on a sample of original double-faced Crombie cloth in our archives from 1865.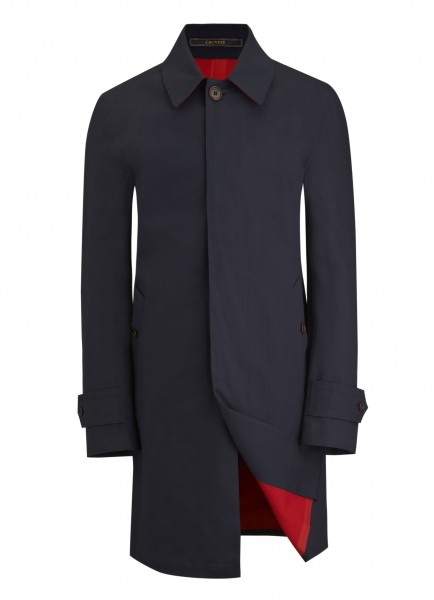 The Classic Trench Coat
The Rainmac for Ladies